The Agile Project Manager Book
The Agile Project Manager Book
You may have heard that Agile is a software delivery method...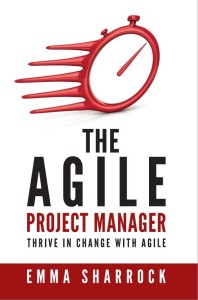 But it's so much more than that...
Agile is an approach to problem solving.  We tackle big projects by breaking them down into small, deliverable slices.  After each chunk is completed, we inspect it and adjust based on what we learn.  We prioritise each slice based on its value, to ensure we work on the most important items first. We work as a team where smart people get together face-to-face (wherever possible) to brainstorm solutions to complex problems.  We succeed as a team and measure our progress to immediately address any roadblocks.  We strive to deliver more slices with higher quality and clear value on a frequent, sustainable basis.
I wanted as many people as possible to share these simple strategies to get amazing results in their work and their life.
I wrote The Agile Project Manager using an Agile approach. I mindmapped a chapter plan and schedule, then released a new chapter to my subscribers and sought feedback from them. This was a great way to find out early if my idea had any legs, and a fabulous opportunity to learn from people who share my passion. When the first draft was finished, I sent it out to even more trusted advisers to get more feedback. Even after publishing, every bit of feedback is appreciated.
You can purchase a copy in print version (personally sent by me) or a digital download in The Agile Project Manager shop.