High Performance Executive Leadership Book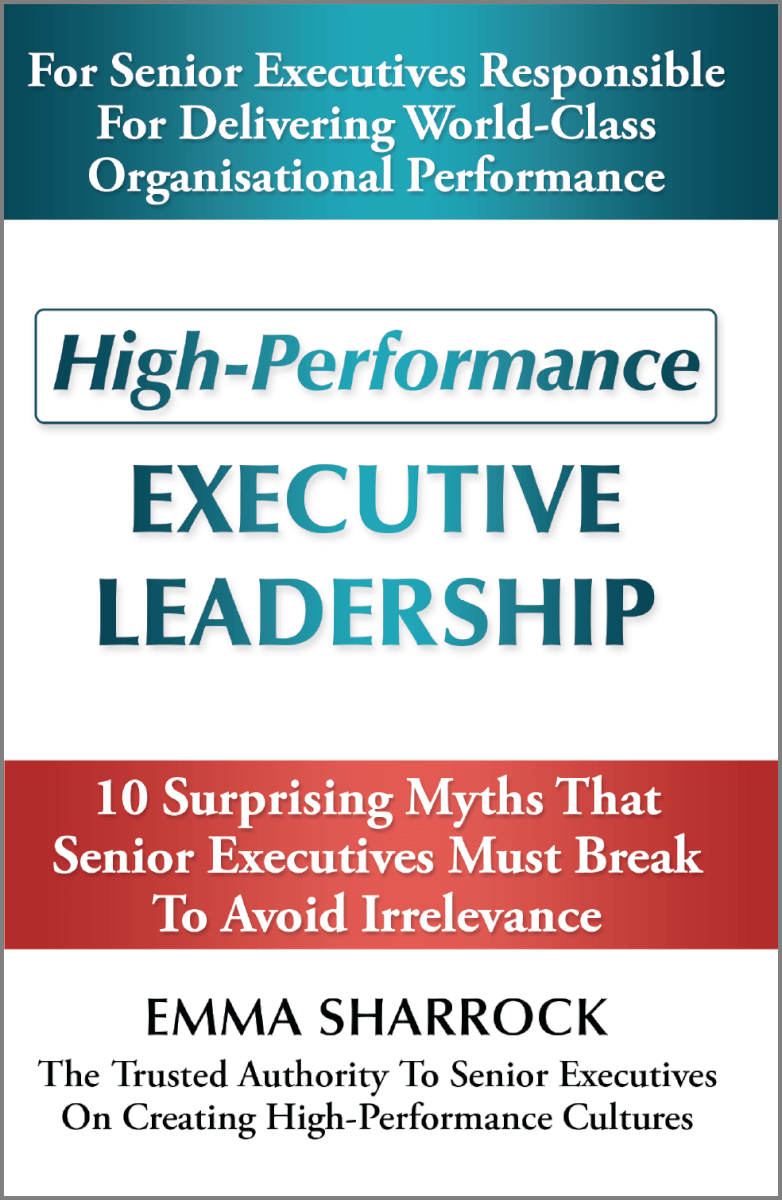 High-Performance Executive Leadership
-10 Surprising Myths that Senior Executives Must Break to Avoid Irrelevance
For years I navigated turbulent seas as a Naval officer. I now navigate the turbulent environment of competitive change. High-Performance Executive Leadership shares my unique perspective as a formal Naval officer working and leading in the corporate environment.
In the book, I share the myths that are alive and well in the workplace and need to be broken, and provide a compass of sorts to help you navigate your way as a leader in an increasingly fast-paced world.
Don't rely on your old way of thinking to keep you buoyant! I will show you how to embrace new and resilient practices that will future-proof your organisation (and your career), so you can remain competitive, regardless of the economic waters you encounter.
"I appreciate Emma's no-nonsense approach to empower others to work together to find the solutions that will endure in their unique circumstances. It speaks to her genuine desire to bring people together to achieve remarkable outcomes when the odds are against them."
Madeline Oldfield