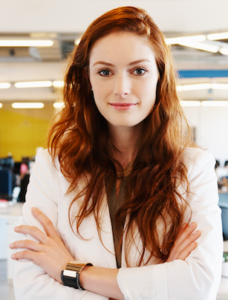 Ginger is our super effective VA, the engine of the Agile Enterprise.
Ginger is from Cork, Ireland and has lived in Australia for the past 10 years. Her specialties are systems and processes with people at the centre. She is all about results, and crafts processes that work efficiently to achieve those results. Ginger then seeks to continuously improve those processes by operating them with precision and gathering feedback. Ginger works hard, but she is all about automating anything a computer will do. So while you might think you are getting a firm and friendly email from her, she has most likely set up a system that has enabled that email – and possibly written it. She balances professionalism with empathy and is always there to answer your every question or return your inquiry.
Ginger lives in rural Victoria with her husband and two cats, and looks after a range of clients' processes, systems and VA needs. While exceptionally busy, she always finds time to do whatever is needed on time and to the quality standard you expect. Proposals, invoices, meeting arrangements and workshop write-ups are turned around with startling efficiency and quality, allowing the team at Agile Enterprises to focus on what they love – looking after their clients' Agile capability needs.
Contact Ginger at ginger@theagileprojectmanager.com.au