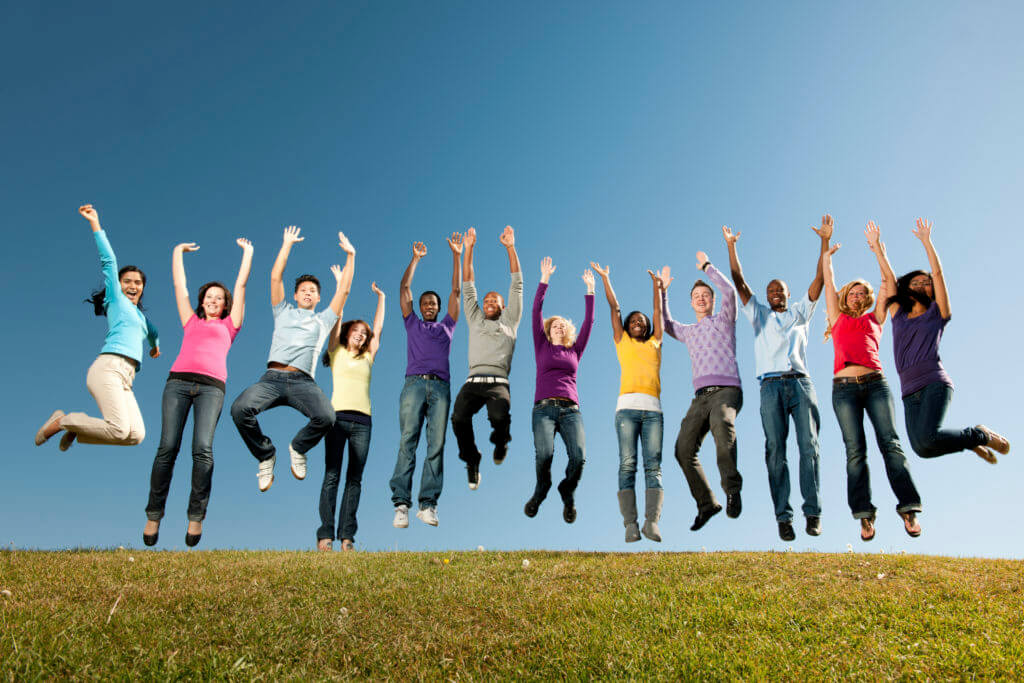 One of the Agile principles is to
build projects around motivated individuals
. Give them the environment and support they need, and trust them to get the job done. If you are working in an Agile environment, have a look at your teams. Do you sense what one of my fellow Agile experts describes as "the Agile hum"? A team or number of teams are working well when you get this sense that everything is working like it should. There is the right amount of noise and movement to indicate collaboration, and people are motivated and enthusiastic about the work they are doing. One indicator to me is that at 5.30pm there are still people around. Not because working late is an indicator but people are not driven by time to get to work or go home. People are staying until the work is done. And
everyone is motivated in different ways
.
It Starts with You
If you don't have "the Agile hum", before you look at the teams (are they set up well, are they working hard enough etc), Agile leaders need to look at themselves first. Are you role modelling how you want your teams to act? Are you a motivated individual? Do you have the environment and support you need to lead? And are you trusting the teams to get the job done?
Teams often fail because they are not given the support they need. Teams can be their own worst enemy sometimes and deliver anyway, even when the environment is less than ideal. The problem with this is that the organisation gets used to the team "pulling a rabbit out of a hat" when it comes down to the crunch, so they continue to not get the support they need. As leaders we need to watch out for that and ensure our teams are provided with the best environment and support we can provide. Because one day, that rabbit will not come out of said hat…
Sometimes budgets are tight, so creating a visually appealing team environment is not as easy as it is when there is plenty of money put aside to decorate. Having said that, I have been in teams where we have had no budget at all but still managed some posters and laminated images from online for our boards.
Time – Our Most Precious Resource
Often it doesn't come down to budget but time. We can always make more money, but once we have spent our time we never get it back. Teams are often time poor, which means they may end up skimping on critical interactions such as time together to understand the root cause of problems, or plan well together. Part of creating the right environment is not just putting up funds to decorate, but ensuring the teams have the time they need to do what they need to do. Organisations transitioning into Agile ways of working often work against themselves when the 'non-Agile' part of the business puts pressure on the Agile teams. Requests for individual 'resources' (yep, that still happens) rather than shaping work to be done collaboratively by a team or 'one off emergencies' requiring individual team members to be carved off for periods of time. This not only erodes the productivity of the team but diminishes the team's ability to act as the high performing team it can be.
Check out the Environment
So when looking at the performance of an Agile team or teams, ask yourself. Are you providing an environment where the teams can thrive? Are you giving them the support they need? Indicators this may not be the case:
Team members turning up late for meetings
People worn out or calling in sick often
People leaving at 5pm on the knocker
People drifting in later than 9am
A lack of enthusiasm when something is achieved
Take Action
Some great ideas you can action right now to create a great environment for your teams:
You could start by trusting the teams when they plan their sprint commitments – or even better still, challenge their sprint commitment if you think it is too ambitious (so many leaders challenge and try to fit more into a sprint – this leads to burn out and lack of engagement).
Schedule time out in advance for team days and activities where the teams can get together and ensure they are aligned on values and vision. I am always amazed by the uplift in productivity after a successful team planning day. A one day (or even a half day) investment pays back exponentially if done well.
Most importantly: check in with yourself. How motivated are you? Are you role modelling the motivation and energy you want from your teams? If not, start there. Expecting teams to act a certain way with no point of reference is crazy. As humans we are herd animals, we mimic behaviour. Give your teams great behaviour to model and you will start to see a difference. You may even detect a slight 'hum' as you walk around the floor…
What actions have you taken to motivate and inspire your teams to get great outcomes? These are just a few, I would love to hear your ideas!