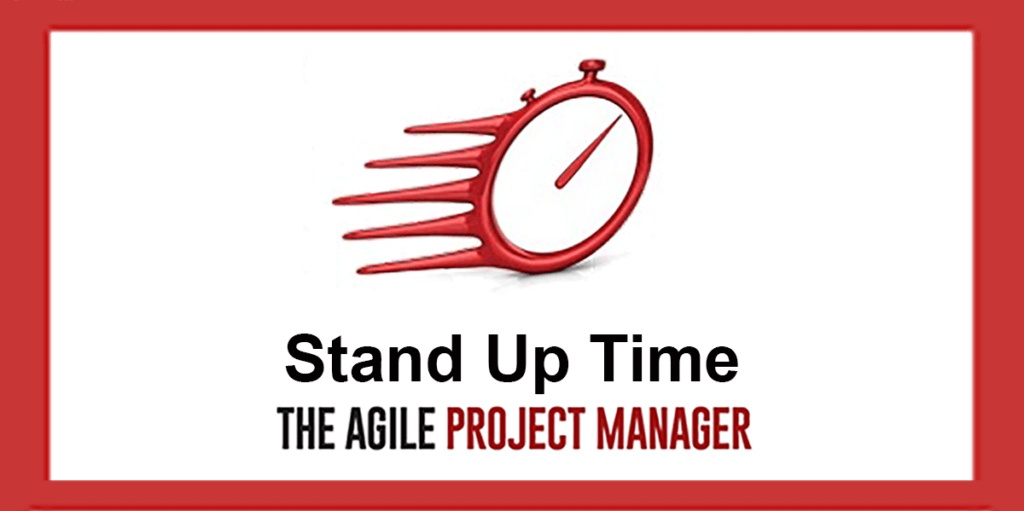 This has been one of my most exciting newsletters to write. Mainly because I have been sitting on news that I could not share until after the official announcement!
A team I coached last year in Agile ways of working has won the 2019 Project Management Institute (PMI) Excellence Award. This is international recognition, and one of the highest awards a project team can win. I am so proud of this team for many reasons, but the big one for me as a coach was their openness to embrace a new way of working.
For many, it was their first experience working in an Agile way, so to achieve such spectacular results is pretty amazing. Even without the award, the team achieved so much in so little time, successfully proving the possibility of online dispute resolutions to improve access to justice. They worked hard, and they worked smart; consistently applying what they had learned even when they encountered obstacles.
As a coach, this is one of those moments where I know I am doing what I am meant to be doing. While I have always loved delivering projects and programs as a project manager or change manager, being able to influence and enable many projects and programs to deliver is a privilege. It's immensely satisfying to build new capability and support a team through the obstacles that inevitably come.
Overcoming challenges means showing up every day with the commitment to win. So much of how well we do is often down to how we show up, every day. Teams that show up and persist in solving problems through collaboration and teamwork, and are always willing to learn, are winning teams in my book.
And there is no better job than supporting a team to do just that!
How do you show up every day? Has it changed over time? And more importantly, are you getting the results that you want? If you are, you are showing up just the way you need to. If you're not, this could be the one thing that (if changed) could make the biggest difference.
Last month we talked about how we change over time. I encourage you to look at those changes next to the results you are getting. International awards are great, and massive proof points. But also look for the small changes, because they contribute to the big wins.
If you haven't had a chance to check out my blog posts on small slices, and some surprising strategies for achieving small slices, check them out now:
With big and small wins in mind, welcome to the September stand up!
How was your September? Do you have some wins to celebrate? I really hope so! I'm looking forward to sharing my September with you, and of course looking forward to hearing about yours. Let's calibrate, collaborate and iterate together.

– It's hard to top an international award for project excellence. As someone passionate about coaching teams to deliver faster and better, this is a big accomplishment. It's also one of those accomplishments that is the result of many people achieving something beyond the sum of their parts. I'm thrilled to have supported them in their journey as their coach. Check out the video for more.
– We're continuing to get some amazing feedback on Agile Ready with a number of workshops run throughout September. What I'm really noticing, is that the teams who have given Agile ways of working a go, especially those who have had some coaching support, are more open to shifting their mindset and working in a different way. This is a big one, and so easy to fix.
So much of how we learn is our environment, so even if we had not had any Agile experience, simply spending time with an Agile team (shadowing a retrospective, show case or any team interaction) can make a big difference.
We're also finding people coming back to the course to refresh their learning. These people have been putting into practice what they have learned, then coming back to recalibrate. And, as an added bonus, they are sharing their experiences with the room. Learning from our colleagues has so much more influence and impact than hours spent listening to a trainer.
Big take out summary from this month:
o Learning from others through shared stories or shadowing an Agile team can make a big difference.
o Coaching support before and after training sessions increase impact exponentially.
o You are probably doing better than you think. Rather than look for what's wrong, ask a coach to spend time with your team – I guarantee that if you are consistently applying what you learn, you're doing great!
o Just because someone is eating your course catering does not mean they're on the course #awkwardtrainermoment
– Strengths workshops have also been happening in full force. I have been focusing on leadership teams lately and have found so much value in 1:1 sessions prior to the team getting together for a workshop.
1:1 sessions allow time for participants to fully 'name' and 'claim' their strengths so together as a team they can 'aim' them towards achieving their strategy and influencing others to join them on the journey. Leadership teams have a big responsibility to not only set the direction for their organisations but also make sure it happens by recognising the strengths in their people and ensuring everyone is up for the journey.
– I was interviewed by Jeanette 'JC' Creamor podcast: Laugh, Learn, Lead – The Project Ecosystem. JC's style resonates so much with me. We're quite similar in that we love 'all things change' and people, and we have experienced all kinds of projects from deeply technical to highly business and change focused. We talk about Agile – what it is, and what it's not, and shared insights on dealing with challenging situations when 'going agile.'
– I updated my online course offering! Thanks to the amazing feedback from many of you! I will email everyone enrolled separately with more details.
There is much more to come here, so stay tuned! If you haven't signed up the Agile WOW school, you can do so any time – I look forward to seeing you there!

I'm continuing to iterate my online course following your amazing, high quality feedback. I'm also continuing to iterate my approach to coaching Agile teams using Strengths. I'm very excited about the power of Strengths to super charge the achievements of an Agile team, regardless of where they are in their journey.

This is always the time of the year where I can be side-tracked by 'shiny things'. The renewed energy of Spring suddenly makes everything exciting. Being clear on my purpose and sticking to it is a big challenge, but constantly revisiting my purpose and ensuring it's written down somewhere I can see helps me be okay to say 'no.'
How do you go about avoiding shiny things and staying true to your purpose?

I'm presenting at a Strengths meetup on how I coach Agile teams using Strengths. Details are here if you want to join in. I'm also doing Implementing SAFe at the end of October with the team at Pretty Agile. Many of my clients are working with SAFe (Scaled Agile Framework) and although I understand the principles and practices, I feel I could benefit from understanding them at a deeper level. The course also then certifies me to train SAFe, which is something my clients are asking for more and more.
Did you find this message online? Click to subscribe to my monthly newsletter.