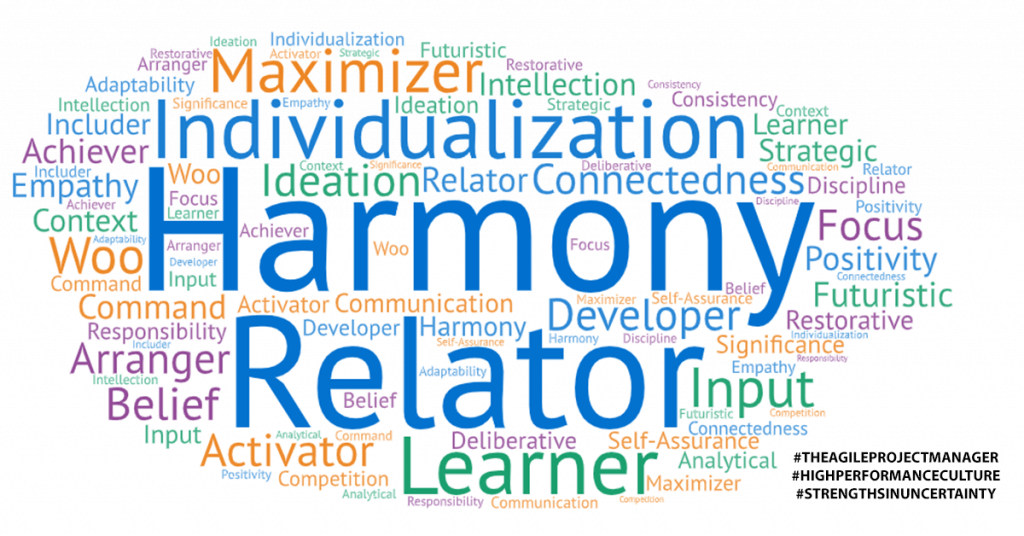 Strengths in Uncertainty Series – Harmony/Relator
Like many of the people I have interviewed in Strengths in Uncertainty, Richard is someone I have followed for a while. His contribution to the Strengths community is incredible, and it was a thrill to interview him about his Strengths. Richard is best known for his product – Cascade. Cascade is described as a time-saving visual reporting tool that stores team Strengths and creates an array of reports that take the hassle out of preparing for coaching sessions and workshops. Coaches who use Cascade use words like: "life-changing", "game-changer" and "god-send". And they are not exaggerating!
I prepared for my first team Strengths workshop without Cascade (I had not discovered it yet), and it took me hours to aggregate the team results and create a usable pack. I even created my own name tents in what can only be described as a painstaking process!
I love interviewing Strengths coaches about their Strengths, as we get pretty 'meta' at times, and this interview was no exception. Richard is very aware of the Strengths he leans on more than others, especially during this uncertain time of Covid-19. It was only through the course of our conversation that Harmony and Relator stood out, as Richard so mindfully uses all his top Strengths.
I'm still interviewing, so please get in touch if you would like to be part of this!
Richard Sterry – Individualization, Learner, Relator, Maximizer, Harmony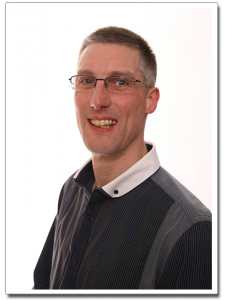 Occupation: Business Owner at Releasing Strengths and creator of Cascade.
Richard started by sharing how he discovered coaching and Strengths, and how he identified pretty early the need to create some order in the vast range of resources available to support coaches. Where some people may have created a rudimentary spreadsheet for personal use, Richard not only created a useful, flexible multi-faceted product but also partnered with Gallup to become a licensed partner. No mean feat! Coaches discover Cascade mostly by word of mouth – I'm yet to find a coach who can describe Cascade without raving about it. Richard leans on his Relator to develop meaningful relationships with people who then spread the word to others. To date, there are over 1,300 people using Cascade in 50 different countries.
In our interview Richard reflected on his journey from IT project management to people leader to coach to international sensation, and how his Harmony Strength enables him to pick up areas of friction and lack of flow. This is what really kicked off Cascade, followed closely by Maximizer and Learner to bring the idea to life. I love how he sees his Strengths as a process or a journey – working together to achieve an outcome. During this uncertain time, Richard still uses his Harmony to identify areas of friction that need his help, and he has also leant on his Relator Strength to connect with people at a deeper level. We reflected that Relator has an advantage in a virtual world, even when addressing a large group, as you still need to communicate as if you were only talking to one person (i.e. your one web camera). This means it is is possible to connect with more people with the same warmth and authenticity as a 1:1 conversation. And these conversations energize Richard, something he works with his clients to do regularly, specifically as they change seasons (not the spring, summer, autumn, winter variety like I first thought, but rather different seasons of life).
The interview left me with the action to look at how I could re-energize each of my top Strengths as we move into the last quarter of the year, as well as revisit the Theme Advantage questions in Cascade. As they say: it truly takes a lifetime to explore your Strengths!
Check out our interview:
You can find Richard at https://releasingstrengths.com/cascade/ 
Or join the conversation on the Releasing Strengths Facebook page
Don't know your top strengths? Go here to discover how you can find them out.