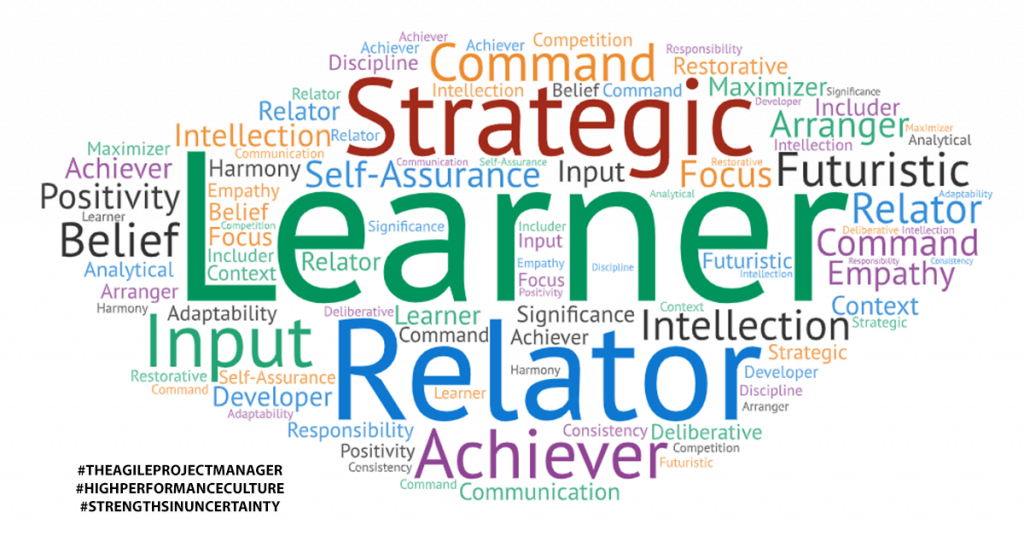 Strengths in Uncertainty Series – Learner
I have been a long-time fan of Helen Palmer's work, having followed her on social media for a few years. Helen is an incredible thinker and action taker, and it was a thrill to interview her and gain insights on her strategies for learning and doing. Helen has completed the Gallup Strengths survey twice over the period of three years – one was while on sabbatical, and the other was while leading a change program. As with many people, Helen's top 5 did not change a lot, but they reflect her priorities at each time.
Like every interview, I did not go in with any preconceived ideas about Helen and her Strengths, and I'm glad I didn't, as that allowed us to explore her experience and Strengths both broadly and deeply. Helen has broad and deep experience in a number of industries and roles. What most fascinated me was Helen's learning strategy. Learner is her #1 Strength, and people talented in this Strength are excited about the process of learning and continuous improvement. People who have taken the time and effort to develop this talent into a Strength have an immense capacity to learn new things via a refined process that is continuously improving. Helen also reframed the process of thinking for me. I know I sometimes get stuck in my head and feel like I'm spinning without 'doing', but Helen helped me realise that thinking is a form of doing, and allowing the time and space to think deeply enables purposeful action.
I'm still interviewing, so please get in touch if you would like to be part of this!
Helen Palmer – Learner, Relator, Strategic, Achiever, Command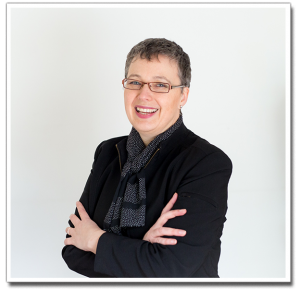 Occupation: Business Owner and Author at Questo – A fresh orientation to work that helps individuals and teams shape up a better experience of work. Helen's book – Self Unlimited: A vocational adventure for the 21st century – is packed with practical advice and exercises to help you find your own voice and agency, becoming more self-aware of your own career journey. She challenges you to separate your identity from your current job and craft your own 'workscape'. And the book is only the beginning – you can choose to continue your learning journey via a range of learning options.
When Helen completed the Gallup Strengths questionnaire two years prior to her most recent assessment, she was on a sabbatical. Her top 5 Strengths were: Learner, Strategic, Intellection, Input and Command. It's no surprise Input, and Intellection shifted up and Relator and Achiever shifted down for the period of time she was immersed in learning and away from leading delivery.  Helen describes herself as having "fingers in a number of pies" with experience in Organisational Change Management, team development, program delivery, design thinking and business architecture (to name a few). Helen's current focus is on team development, and her workshops involve learning as well as incredible breakthroughs in thinking as participants take the time to see themselves in a different light.
At the start of the pandemic, Helen's Learner strength kicked in, strongly supported by her Intellection. She took the time to think deeply about what the world needed. Due to her ability to think of critical thinking as a worthy activity, she didn't rush to action but rather considered what was most important. Helen's business is centred around live workshops, and because of her ability to think critically, she was able to take intentional action and share her content and courses online to meet her audience's changing needs.
During this time, I know my go-to has also been to learn more, but my strategy is nowhere near as refined as Helen's, and my actions not as intentional.  I sometimes feel rushed to act.  Helen has the ability to sit with the discomfort of an unanswered question in an ambiguous environment. She does not feel rushed but is still able to turn around outcomes quickly and thoughtfully. Learner is a Strategic theme (as is Intellection), and you can understand why when you listen to Helen's thinking and learning strategies and how she acts as a result.
Fun fact: The anagram of Helen's name is Help me Learn. Love it!!
Check out our interview:
Go here to buy Helen's book: https://www.be-selfunlimited.com/book/
You can find Helen in a number of places, and she is always up for an exploratory conversation:
email: helen@questo.com.au
https://www.be-selfunlimited.com/
Additional Reading
Put the 4Cs into action with this activity (premium content available for a limited time): https://www.be-selfunlimited.com/folkscape/library/activities/4cs-attention/
More on Hope-Trust-Compassion-Stability: https://www.questo.com.au/resources/htcs-collection/
More on knowledge creation – I love the distinction Helen shares between developing knowledge and producing knowledge! https://rhxthinking.wordpress.com/2015/01/16/develop-vs-produce-knowledge-p1/
Don't know your top strengths? Go here to discover how you can find them out.