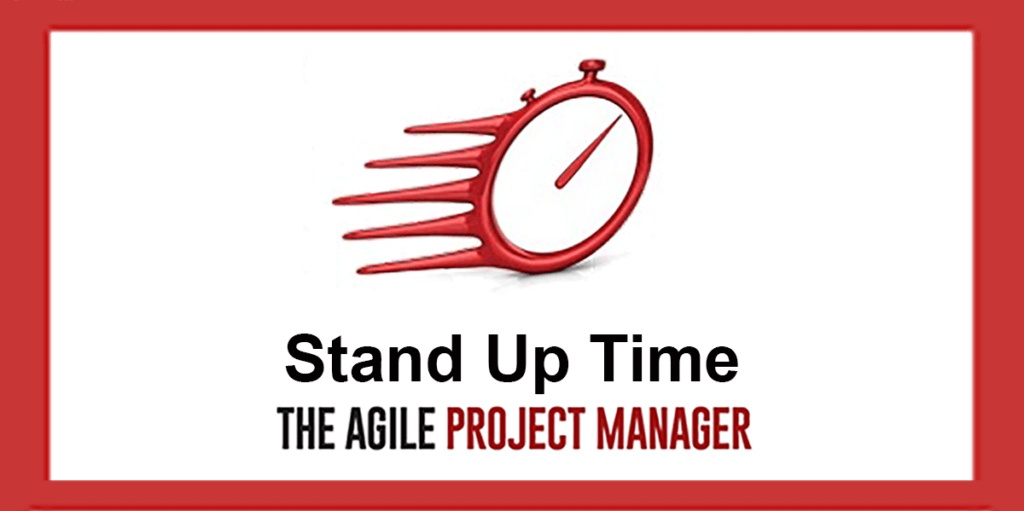 Don't panic, but we're SPRINTING our way through to the end of the first quarter of the year. Didn't we just have Christmas? I'm sure I'm not alone in my fascination with the speed of time. I cannot tell you how grateful I am for time boxes to keep focused and kicking goals. The calendar does it so neatly, dividing our year into 4 manageable slices, each can be divided into months then 2-week sprints. How good is that?
I've been reflecting on what is MOST important to lead successfully in this fast-paced world we find ourselves in. I spoke about some of my biggest learnings at the Female Influencers in Tech Meetup on the 19th Feb. I have to say, given all the things that we COULD do to up our leadership game, I believe that what we choose to believe is a game-changer. I shared my thoughts in my February blog as well as on Medium. What could you start to believe that could improve the way you lead?
Welcome to the February Stand Up! I'm looking forward to sharing more about my month, and of course, looking forward to hearing about yours. Let's calibrate, collaborate and iterate together.
Warm wishes,
Emma
The Agile Project Manager
https://theagileprojectmanager.com.au/
P.S. Missed the January Stand Up? You can find it here.
What did I accomplish?
Speaking at the FIIT Meetup was definitely a highlight. Every time I am asked to speak at an event, it is an opportunity for me to reflect on what I have learned, and how those learnings have influenced my life, and the lives of others. I made some amazing connections and will definitely be back again.
I cycled the Cadel Evans 65km bike ride with friends. It was my longest ride in a while, and although the promised torrential rain did not arrive until the last 15km, it was challenging but also fun.
My husband Damo and I bought a house! We're moving to the country – a lifelong dream of ours for some time. Both of us spent quite a bit of our childhoods living in the country, so we're pretty excited. We'll still be less than an hour from Melbourne so we feel we're going to get the best of both worlds.
I ran a number of insightful capability sessions focused around Agile and Design Thinking. My takeout summary from facilitating this month:

Our 'Why' for working in an Agile way has shifted over the last few years, with a bigger focus on customer and regulatory. It also feels like much more of a 'must' than it used to be. Stay tuned for an update to the word cloud project I started when I first wrote about the changing nature of the 'Why' in Agile.
There is no specific day of the week you should do Sprint Planning. I get asked this a lot, and my answer is always the same: When it's best for the team. Seriously. And if that's Sunday, then you do it on Sunday (I've never seen this btw, just trying to preserve options).
There is no collaboration without trust. Build trust by being vulnerable. This comes up so much in workshops, and I think that if Brene Brown (the world expert on vulnerability) grades herself as 'C' for this, we can all give it a go and be okay when we don't do so well.
Just doing something is better than overthinking. Taking action creates momentum for more action – and learning! Whatever that thing is you're thinking about doing, take a deep breath and just do it.
What am I working on?
Agile capability remains the focus. I'm excited about blending my offerings to give my clients more options to learn, implement and be supported. Agile QuickStart is doing well as a way to introduce people to Agile with a focus on behaviours. Stay tuned for more online offerings!
Finishing The Agile Project Manager audio by end of March! This deadline seemed a long way away when I committed. I've been keeping on track by setting weekly goals.
What's getting in my way?
The risk of over-committing is still a bit one. With so many exciting opportunities to choose from, what to say no to? Visualising my work and setting weekly goals has helped a lot to move the needle on my biggest commitments. How do you stop yourself from over-committing?
Next Month
My book launch event kicked off the month of March. I can't wait to share with you how wonderful it was in the March Stand Up. Workwise, March brings a mix of Agile Introduction, Leading SAFe, Strengths and Design Thinking workshops and coaching. I'm enjoying SAFe 5.0 for the focus on business agility, and recently started facilitating SAFe for Teams.
I'm also walking the Overland Track – something I've wanted to do for a long time now. This walk is the 'Adventure' option which includes an opportunity to climb Mt Ossa – Tasmania's highest peak. Fingers crossed for a clear day!