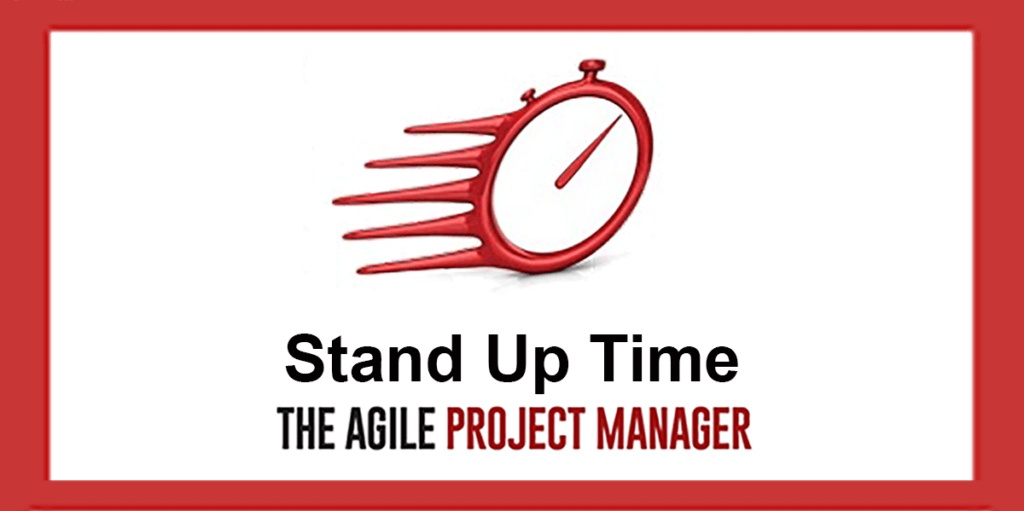 What is your Purpose and How do you Learn?
Can you believe it's the final quarter of the year? After the excitement of the PMI Project Excellence Award announcement in our last stand up, October continued to deliver!
The big news for October is I officially launched my new book: High Performance Executive Leadership. As subscribers you got an opportunity to get your hands on it early, and I so appreciated all your feedback and positive reviews ahead of the launch. They really helped encourage others to order it which is great! Since then I have made dozens of new connections as well as opportunities to work with new people and organisations. As you know, I'm passionate about what I do, and this book and the new relationships formed as a result really help me help others.
Because that's what life's all about, don't you think? Finding your own passion and purpose then sharing it with others.
Last month we talked about how important purpose was to not only provide a driving force, but to help us avoid shiny things. How did you go? Did you take some time to think about your purpose?
This month, although action packed, provided an opportunity to reflect on my purpose, and what I have learned from the PMI Project Excellence Award. Check out the blog I wrote about it.
With reflecting and learning in mind, welcome to the October stand up! I'm looking forward to sharing more about my month, and of course, looking forward to hearing about yours. Let's calibrate, collaborate and iterate together.
Warm wishes,
Emma
The Agile Project Manager
https://theagileprojectmanager.com.au/
P.S. Missed the September Stand Up? You can find it here.


Well, launching my book into the wild would have to be the big one. It was heartening to hear from others how much my message resonated, with people sharing their biggest challenges as part of the order process. I'm looking forward to working with the people who booked strategy sessions to talk about their challenges in more detail.
In the lead up to my book launch I did a promotional photoshoot with Alan Moyle of Photobat. We chose some cool spots around the Melbourne CBD to capture the excitement of the launch. Alan is a true professional. His ability to see what others can't is amazing. I never look at things the same way after spending a morning with him.
I also participated in the Around the Bay 50km bike ride. A beautiful day to get out and about – not to mention cycle over the West Gate Bridge. For those of you not from Melbourne, the bridge is for cars only, except on this ONE day, and the view from the top was spectacular!
As part of my mission to continually learn and grow, as well as respond to the growing needs of my clients, I participated in Implementing SAFe – what a course! The trainers and content were amazing, and it resonated so much with the work I have been doing with my clients, as well as what they are demanding – how do we scale Agile well? I studied hard over the weekend that followed and sat the exam, qualifying me as a SAFe Program Consultant. I have to say, it's both amazing and challenging to be a participant rather than a trainer. The biggest challenge for me was sitting still for so long.
My take out summary from facilitating (and participating!) this month:

Being clear on the outcomes you want from participating in training is so important. As a trainer I see the benefits, and as a learner this month, it was essential for me. I got so much more out of Implementing SAFe as I knew exactly what I wanted from it.
One course/method/practice will not solve all your problems. If you don't have a team/organisational operating model, Agile will not provide it for you (there are activities that will help facilitate it though). If you don't have a way of capturing and managing delivered risk, SAFe does not magically provide it (although again, there are activities that will provide opportunities to discuss it).
You haven't truly learned something until you have put it into practice. A training gives you enough to go out into the world and 'do the do'.
Learning from others' experience at applying their learnings is incredibly valuable at creating more reference points of understanding.
You are definitely doing better than you think. Rather than focus on the technical elements of your Agile team practices (is our stand up going for longer than 15 minutes etc), ask yourself: Are you getting the results you are after? If so, keep doing what you're doing. If not, look at how your team is working – what could be improved?
You cannot change the opinion of someone who has not reached that opinion through reason (heard on a podcast, fine-tuned by a barrister). Still pondering this…

Strengths workshops have also continued to be important – as Agile teams recognise Strengths as a potential secret sauce, or the extra 'fuel' needed to lift capability and engagement. I was asked to contribute to a Meetup and share my experience in this area, and it was great to share how I have coached Agile teams to utilise and leverage their Strengths to great effect. I've summarised the offering here. It really is a super power!
I've continued to get some great feedback on my Agile online course (Agile WOW). If you haven't signed up yet, it's easy, and a great way to get up to speed on the behaviours critical to working in an Agile way. More modules to come!


Refining my workshop offerings (in between delivering them of course!), as well as Agile WOW following everyone's brilliant feedback.


Taking the time to work on things that are not immediately beneficial to my business. I call this the 'weights' of my work, as opposed to the 'cardio'. For example, a longer term project tends to take a lower priority to creating a workshop that needs to be run next week. The immediacy of next week's workshop gives me instant satisfaction – happy clients, happy me. Longer term projects with no immediate satisfaction can be more daunting. Breaking them up into manageable slices has always helped here, like what I did with Agile WOW.
What strategies do you employ to ensure you keep working on your longer term goals?


I'm looking forward to running a number of workshops centred around building leadership and team capability. It's especially exciting to be working with return clients who have actively applied everything they learned in previous workshops and are hungry for more. I'm also running a number of Agile Ready workshops, one of which is our Agile Ready for Teams offering – designed to collectively build Agile capability as a team. I'm also looking forward to working with Barry O'Reilly and Stephen Dowling on all things Unlearn.